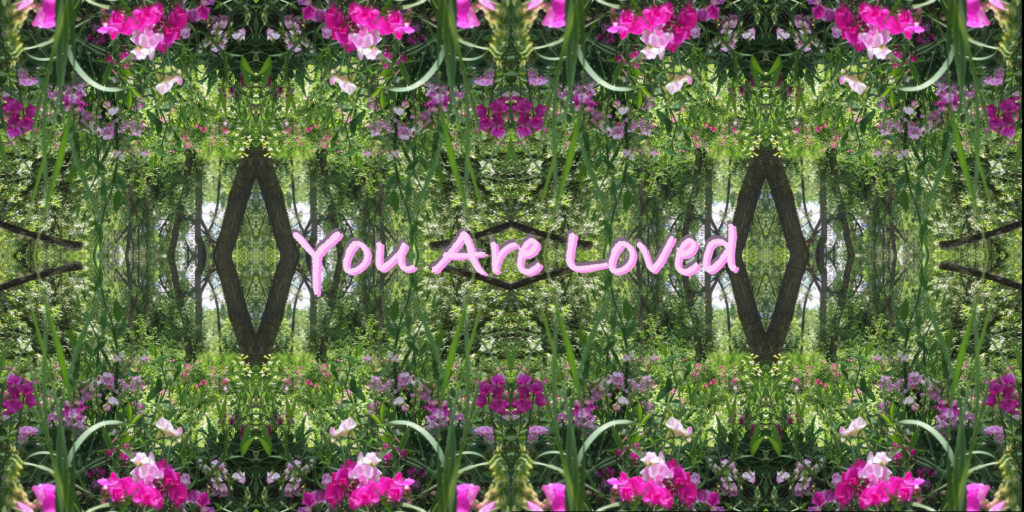 We are experiencing strange times. Things may feel impossible one moment and hopeful the next. We have to sit with uncertainty, which can feel very uncomfortable. But know that through all this, you are loved.
Whether you have close friends and family who you've stayed connected to, or are feeling you have nobody who truly understands you, know that you are loved.
Even if you have been acting crabby or difficult through this, you are loved.
And if you are having a hard time feeling that you are loved, a great way to bring love into your life is to love more.
Love your neighbor who never brings their trash cans in. Love the supermarket checkers who may be afraid to go to work. Love the person who stole your parking space. Love the person who has different political views. Love the person who is worried about a loved one.
Love the kids in your neighborhood who can't play with their friends. Love the parents who are struggling to work with kids at home. Love the people who have already been laid off. Love yourself; and if that feels too challenging try to love the child you once were.
This kind of love might feel awkward or uncomfortable, and if so that's okay. But know it gets easier with practice. You might substitute "have compassion for" or "be kind to" if the word love is too big to start with.
Connecting with people is a great way to help us all get through this. Reach out to that person who may not have much of a social network. And if you are that person who feels they have nobody to reach out to, then reach out to me. I'm here for you.