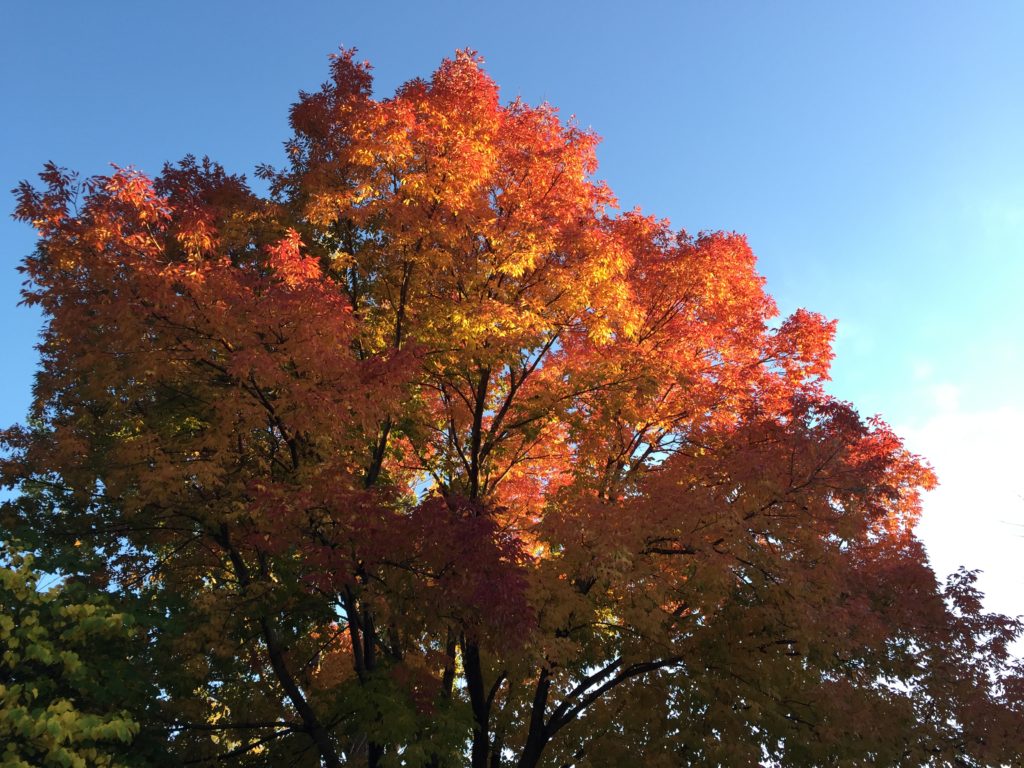 Saturday I was looking out the window and the beautiful fall leaves were falling. By the end of the day the tree had lost all of its leaves, and was ready for the snow that came the next day.
Like the trees, we are also in a time of transformation. Taking time for self-care may be especially important as we deal with covid, an uncertain economy, and the election. Things have been stressful for many of us for a while now, and at this point we might be running on reserves. Unlike other times of stress we may have been through, this time it's affecting almost everyone. Other people in our lives may be less able to listen or be supportive. 
So what can we do to support ourselves? Sometimes it's helpful to imagine what we would do to support a friend if they were having problems. Have compassion for yourself! We are experiencing something we haven't had to deal with before. 
Acknowledge that things are difficult; whether you've got kids at home for online school, or are working from home, or are feeling the stress of not being able to get together with family and friends, it all adds up! 
Think about the things that nourish you; imagine being in a beautiful place, or connecting with friends, or creating something beautiful. We might be limited in some things right now, but we can still make phone calls, take walks, do some reading, journaling or photography – whatever it is that makes you happy. For many of us, spending less time on social media or watching the news might help reduce stress levels.  
For other ideas on reducing stress levels, check out my mindfulness resources or my post on resilience.
---
If you would like to explore how to brighten your path, or are just curious about coaching, contact me to schedule a complimentary discovery session.